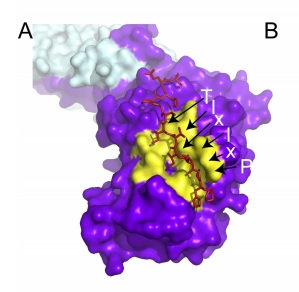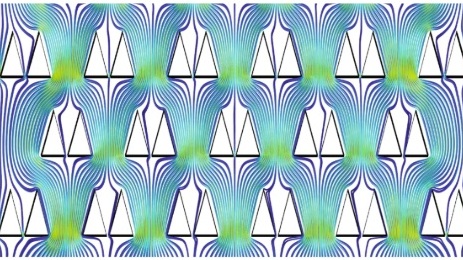 Peptide library synthesis on spectrally encoded beads for multiplexed protein/peptide bioassays. Nguyen, H.Q., Brower, K., Harink, B., Baxter, B, Thorn, K., Fordyce, P. Proc. SPIE 10061, Microfluidics, BioMEMS, and Medical Microsystems XV, 100610Z (2017) (web).
Joker de Bruijn: Sequence libraries to cover all k-mers using joker characters. Ornenstein, Y., Puccinelli, R., Kim, R., Fordyce, P., and Berger, B.; Cell Systems (2017) (web).
Identification and characterization of a previously undescribed family of sequence-specific DNA-binding domains. Lohse, M.B., Hernday, A.D., Fordyce, P.M., Noiman, L., Sorrells, T.R., Hanson-Smith, V., Nobile, C., DeRisi, J.L., & Johnson, A.D. PNAS (2013).
(pdf) (web)
Programmable microfluidic synthesis of spectrally encoded microspheres. Gerver, R.E.*, Gomez-Sjoberg, R.*, Baxter, B.C.*, Thorn, K.S.*, Fordyce, P.M.*, Diaz-Botia, C.A., Helms, B.A., & DeRisi, J.L. Lab on a Chip (2012). (* denotes equal authorship, author order was determined by random draw).